As I said before, I have ventured into the world of Modern School Portraits.  I am so excited to offer parents an alternative to the standard school portrait experience!  My goal is to give parents images and products that not only capture WHO their child is right now, but that they love and want to display proudly in their home as art.  So as I prepared for my first school session, I learned all I could and of course practiced on as many kids as I could.
I FINALLY got my backdrop and stand all set up so I coerced my kids, and husband to get in front of my camera and help me try it out!  I was SUPER pleased with the results!  I am ready for those preschoolers today! I cannot wait to see how they shine, and to hear ALL of the funny things they are going to say to me!  Preschoolers are really fun, they say what's on their mind, and their personalities are just starting to really come out:-)  I LOVE it!
This guy, he HATES being in front of the camera, can't you tell?  I LOVE his little personality!  It's funny because when I got the proof for their school portraits this year, I thought, oh man they are cute!  And I wondered if I should have bought some, but now that I see these I know I did the right thing!  I can't wait for the parents to see their little LOVES captured this way! Can you tell I am excited?!?!
THIS is my 8 year old, I cannot believe I even have an 8 year old.  He is my brainiac, my serious one, but he is also my zany, crazy entertainer.  There have been times I have asked Tom, how we got TWO entertainers in the family?  Holden will raise his hand to go onstage ANYTIME it is offered.  I was NOT like that as a kid.  I love this kid.  Older kids are sometimes harder to get emotions and something other than the "cheese" smile out of, but I love bringing out their fun side!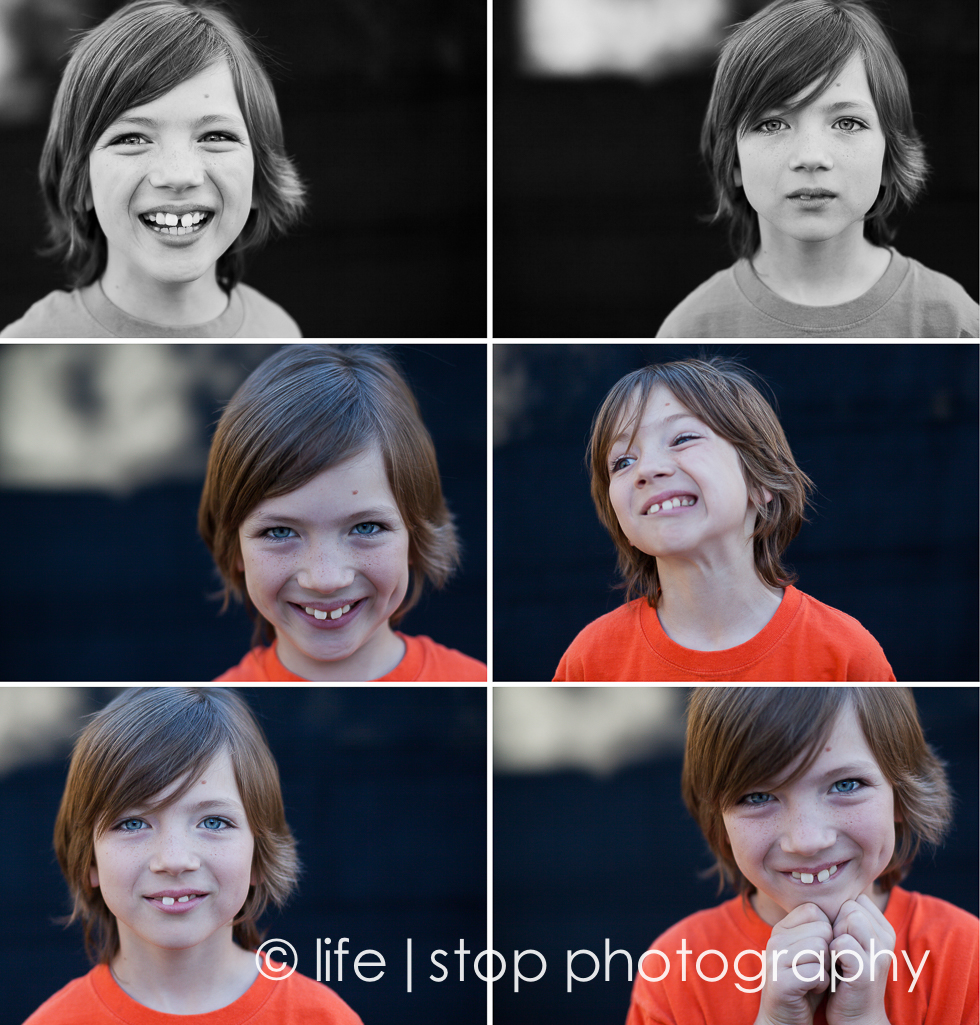 My husband, he is amazing, always supportive, always encouraging me to dream, always inspiring and solid. I didn't realize HOW much I would LOVE these pictures until I loaded them on my computer.  I LOVE this man, and he loves me.  I love that I captured this look, this is how he looks at me all the time, he really is my favorite:-)!  I love that you can see a little spark of mischief in his eyes, this is him, to a T.
I LOVE these images, THESE are images I would hang on my wall.  I am SO excited to be able to offer this option to parents!
Modern School Portraits are an alternative to the Traditional School portrait, giving parents a timeless piece of art to hang on their wall, and give as gifts.  The images are captured outdoors in natural light with a black background and I take the time to capture your child as they are, capturing a little or a lot of their personality at this time, this year, this age.  This kind of portrait is near and dear to my heart, just as I use images to tell the story of YOUR FAMILY, YOUR DAY, I aim to capture YOUR child in the same way.  Each child has a story, which is part of your family's story, and I can't wait to capture just a small chapter in theirs.  Check out my Modern School Portrait Gallery here, and contact me for more information!