As I have said before, we always for some odd reason try to capture our family and my sister in law Beth's family portraits ALL at the same time.  I think it's so I can really get a taste of what stress a family portrait session can be on my clients 😉  AND trust me I always come out of it more determined than ever to put my client's at ease and just capture THEM without too much direction.  That yields the best natural images, AND really the best experience!  Family Portraits CAN be fun!
SO back to Beth's family 😉  You all know her as my lovely assistant, always laughing, inspiring you to run, throw leaves, whatever. The one who watches your kids or talks with you while I capture the others 🙂 She is my sister, my friend, and truly priceless to me!  And her girls are SO darn cute!
This year we met at their house, and then venture to the little downtown right where they live…It was a GREAT place for backdrops, but you definitely want some extra hand with the littles since we were on roads or in parking lots:-)  Beth is an avid gardener and always has a beautiful garden and plantings…I love this stand of grass and how the light shines through it!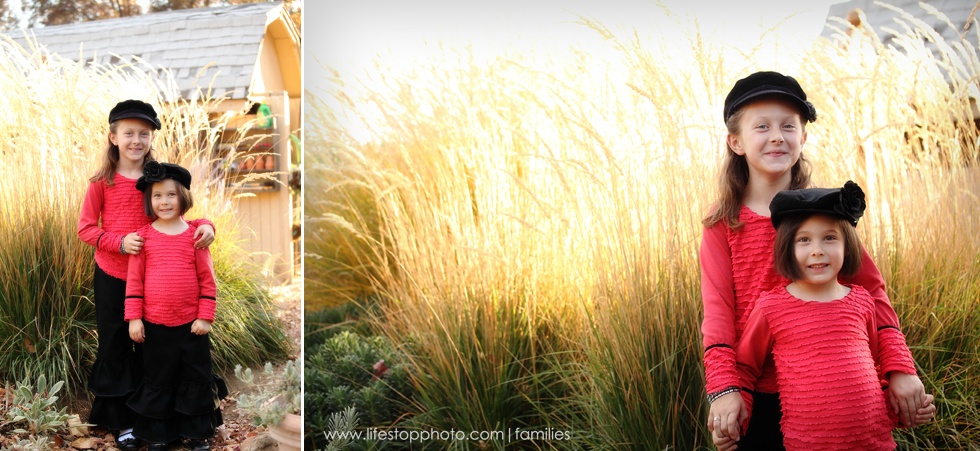 After everyone arrived we ventured over to the small town center.  Where we found THIS awesome metal wall!  I was IN LOVE 🙂  I love the contrast between the girls outfits and the old weathered metal.  And the love these two girls share is precious.  MJ has always been a "little mama" to Miss A and their bond is so sweet.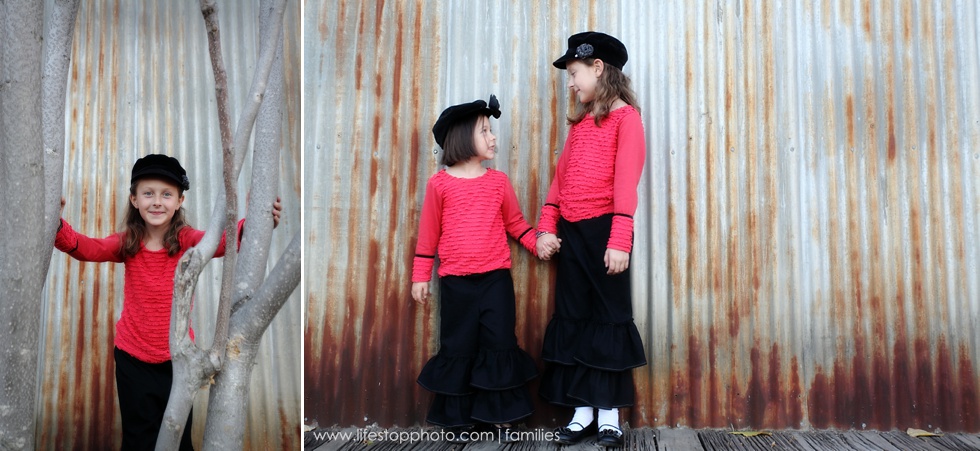 THIS is my fav… <3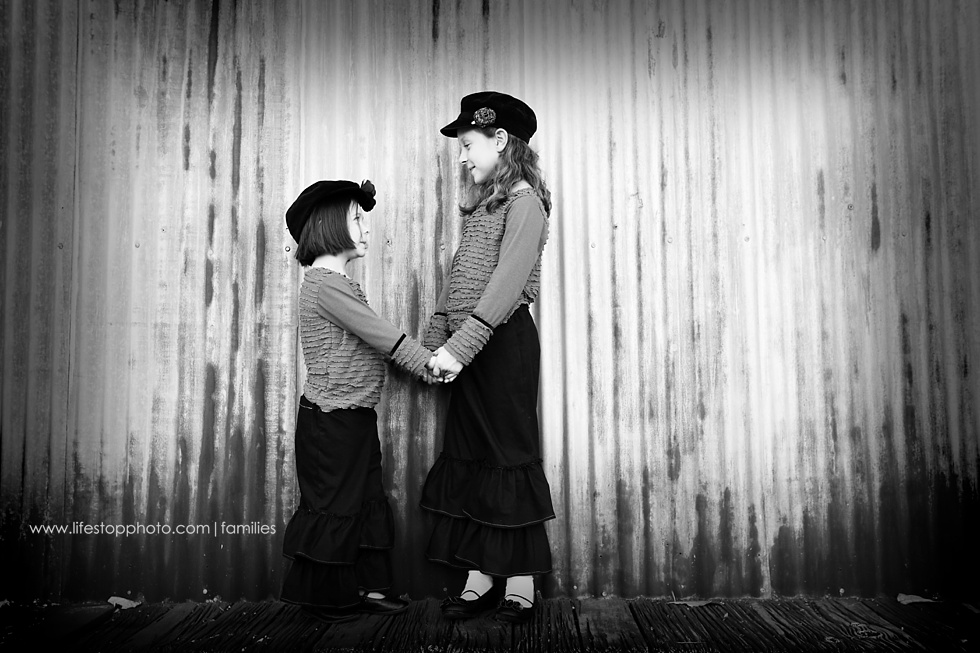 "Little Mama" MAY be important, BUT nothing stands in the way of this girl and her "Big Mama"!





This wall and plantings were AWESOME!  And fit in SO well with this family, as Josh owns Verde Creations designing and maintaining beautiful landscapes, and I said Beth is a talented gardener, and designer:-)



Now wait, THIS is my absolute Favorite! <3



Beth is a fan of the non-posed in motion shots, which I love…so we get as many just being a family shots as we can while we are out.





I wanted to capture the fall colors at the end…



While I was capturing the above shot, THIS was happening, I mean really…



As I said, we always at least try to grab ONE entire family portrait, as well as a grandkid/cousin image for the grandparents 🙂  So here are the ones captured that include my family…





I love this family shot!  It is definitely WALL worthy! 🙂 I love that no one is looking and that Holden is making a face.  And as I have said before, couples, look into each others eyes, you might laugh, smile, kiss, whatever but you will CONNECT!





Before we left, a train went by!  SO exciting!!!!



I had Beth help me with my headshots…this was a practice round, we always have fun together! The End. Until next year's session!



What's YOUR story? Do you need new family images to tell that story on your walls, or in a book on your coffee table?  Are you looking at your kids and wondering, where the time goes, and how they got so big?  Do you want to celebrate who THEY are RIGHT now?  I would love to tell YOUR FAMILY'S story, and CAPTURE YOUR LIFE!   Send me an EMAIL, and we will grab a coffee and get to know each other!
-Anna