This session is an old one, but I had to include it in my massive blog catch up because, well, it's Beth and her family!  Many of you already know Beth, she often accompanies me on sessions, as my assistant, my organizer, and my second set of eyes.  She has helped me capture families and now weddings the entire time I have been in business.  So it is such a joy to capture her family each year:)  We should plan it better and capture our families in spring instead of fall, but what fun would that be!
We gathered the whole family and headed out to Coloma, which has a great state park complete with stone ruins, a river, and just beautiful scenery all around.
I love Beth's creativity and choice of spots, she is always encouraging me to try new places and get off the beaten path:). I love that!  This stone ruin is SO amazing, and the light was just right! Little Miss A was NOT so sure she thought that niche made a good seat!  The rest seem happy with her placement:-)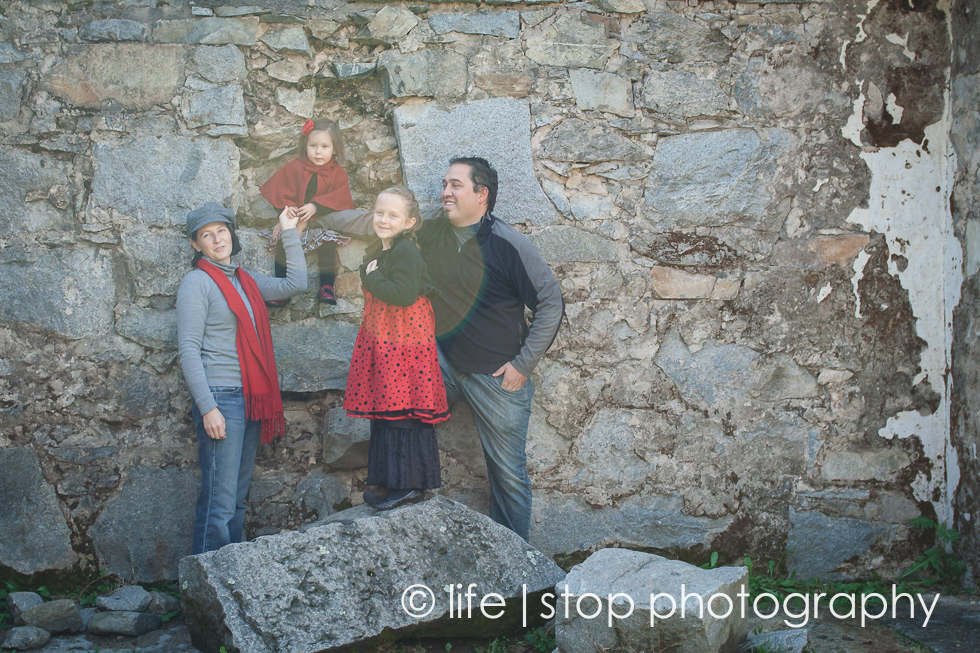 She was quite the trooper for a few, but then was just feeling a bit too unsteady…SO we moved her down, and then of course she didn't really want to be a part of the group:-)  Nieces!  SO fun!  As often happens with kids, if you let them do their own thing their joy and personality comes out and you grab the best pics, SO who needs the family to be ALL together?  Not me I would rather capture those great grins!  Miss A LOVES life!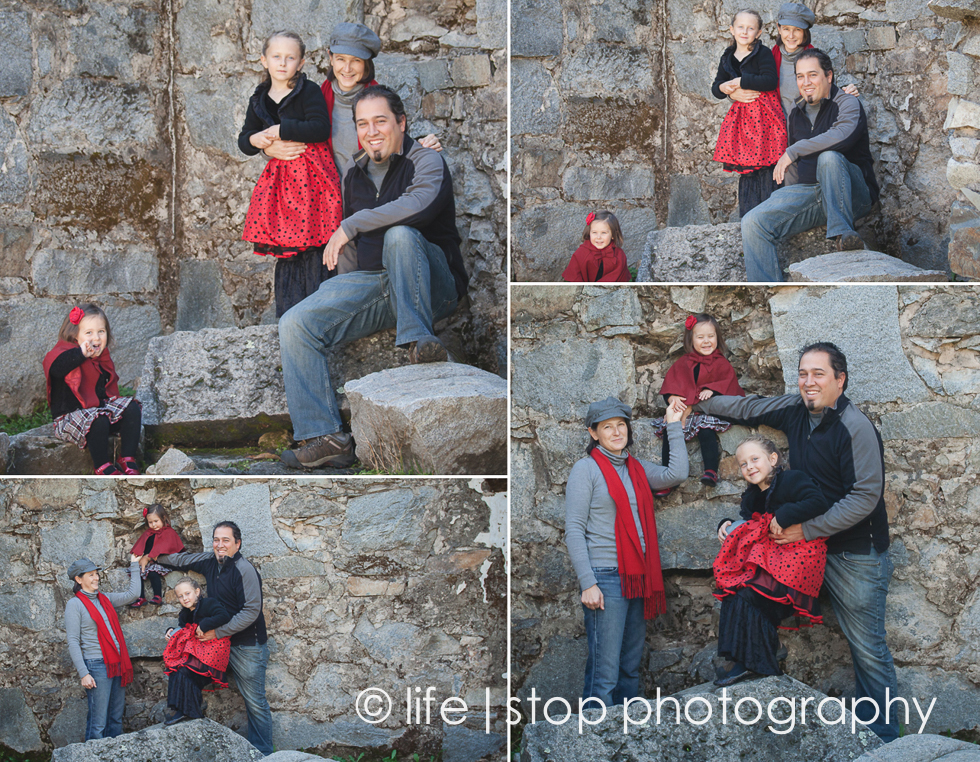 She REALLY wanted to show me her shoe:-)LOVE how the light dances in her bright brown eyes!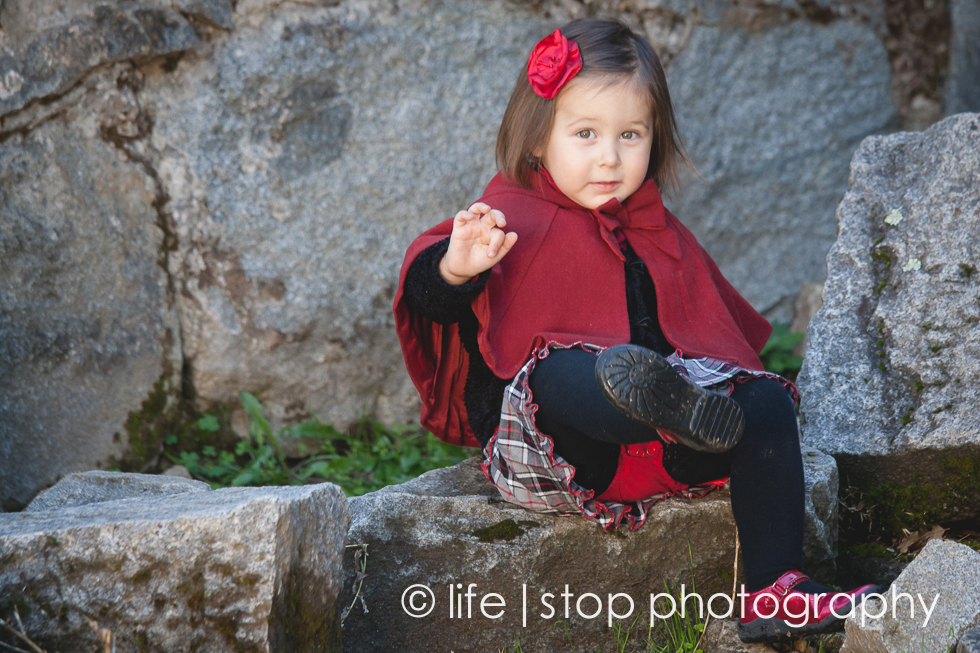 We always try to get one grandkid capture for the grandparents.  They don't all have to be looking at the camera, but they ALL need to be in the pic:-)  Pretty sure my Daniel was refusing to sit at this point AND Miss A wouldn't let go of that rock!



After the groups and LUNCH, I grabbed some individuals of the kids.  I NEVER exclude individuals from photo sessions, they are SO important to capture.  I mean kids grow up SO fast, and you WANT to have record of what they looked like at each season of life.  When Beth saw these she remarked, "MJ looks SO old here"  When she saw this past year's image, she again exclaimed, "She looks SO old!", SO I sent her this image again, and she couldn't believe how itty bitty she looks here:-)  Yet another reason to PRINT your images!



I couldn't resist this.  These two…they might be closer than the big kids…but it didn't start out this way.  They used to scream and cry at each other!  They are only a week apart, and I love the way they love each other now!



I love to tell stories:-) And use images to help tell those stories…I would LOVE to capture your family and tell YOUR story, CONTACT ME today so we can grab a cup of coffee and start planning your session!