Welcome to our LATEST edition of LightBox Stories Blog Circle!  I am SO glad you are here!  My name is Anna Robertson, and I am a Family and Lifestyle Portrait Photographer in Northern California.  This year along with all the photographers in the LIGHTBOX STORIES blog circle, I am capturing our family's life in one image a day.  I am so EXCITED to be partnering with this group of talented photographers from around the world!  Being a part of this group means we have people who encourage, challenge and help us along the way of our 365 journey. Thanks for looking at the images of my life and reading my story!  Please be sure to read through to the bottom and follow the blog circle around the globe, you don't want to miss ANY of the TALENTED photographers:-)
This month, SEPTEMBER,  was SO full and fun, with a side of real life thrown in!  We had girls nights out(ok that was just me), new trees, business trips, school events, date nights, one last camping trip, and said goodbye to my beloved grandparents….And the month ended with RAIN! You will also see pictures of our home, epic sunsets, and just fun:-) I am LOVING capturing our life's story, the good, the messy, and the boring, it is all part of who we are and where we are in life right now! That is why I am SO honored when I get to capture a snippet of your life, and stop time in the images I capture.  So that years from  now, or maybe just weeks you will look back and smile at who you were then, and remember to enjoy the beauty that is your life right now, even if it feels messy today!   The following are my favorite images of the month:-)  I hope you enjoy!
247|365
One last camping trip…no joke, it had been in the 90's at home, we woke up the first morning to something in the 20's, EVERYTHING froze.  We even had a moment when Tom opened a water bottle and it's contents immediately froze!  Our kids couldn't wait to get into their sleeping bags!  Thankfully the days were sunny and warm in the sun:-)  It was a great trip!
255|365
I have been meaning to photograph our spaces…but, you know we live here, so one morning I cleaned our bedroom and bathroom and photographed it:-)  I LOVE this space!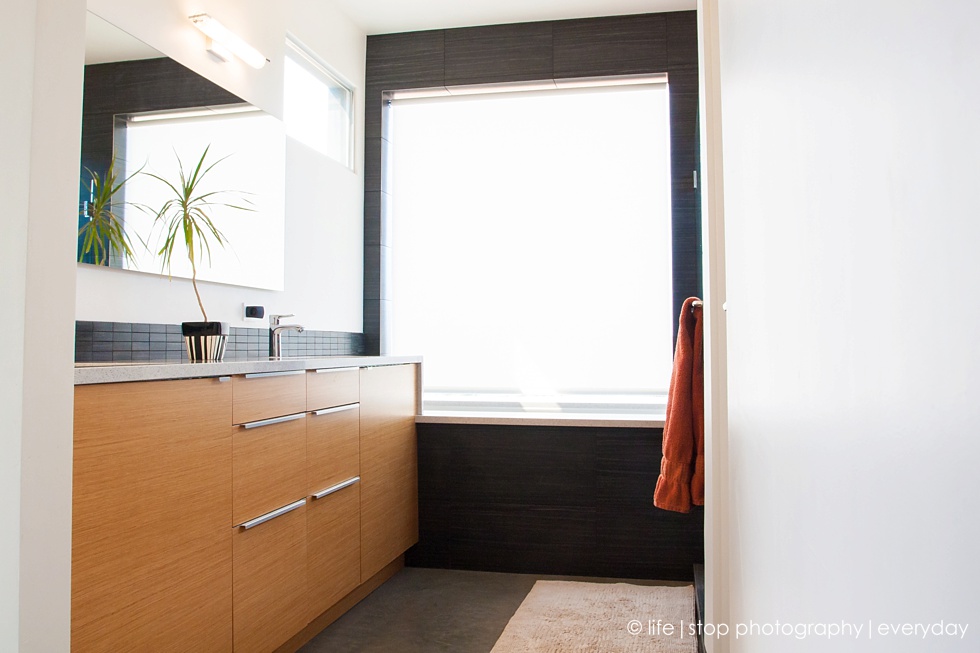 257|365
The smoke from the fires is not fun, but it is a good reminder to pray for those who were evacuated and those who lost loved ones, and homes:(  The plus side is it gives us these crazy sunsets and sunrises.  We live in fire country, it is a part of our summers and early fall, I hope we get plenty of rain this fall and winter…so that this drought will lessen!



259|365
They go from SO much fun to crying and hurt so fast sometimes, it feels like it goes especially fast when I have my camera out!  Light Saber fights outside, fingers smashed and the game is over.  Don't worry he is fine…was smiling and running through the house less than 5 minutes later! BOYS!


260|365
I had to capture this fog!  It reminded me of how the fog used to roll over the hills in San Luis Obispo.  We are truly blessed to live here!


271|265
For a little while now the boys have played on this hill, they have named "Death Drop Hill" BUT this past weekend our neighbor gave them this skim board, and since then they have been out here hour after hour, getting unbelievably dirty, hungry, and tired, BUT having SO much fun!  I can't imagine what it will be like once it starts raining!  Bonus is NO FIGHTING, or at least they seem to be working out their differences on their own!


I love how these images let you see our life, our personalities and the beauty that I am learning to see and appreciate with my eyes.  I am thankful for the assignment to observe, capture and mostly be thankful for our days right now, and be challenged to see the beauty in the everyday.  I am SO excited for what the rest of the year will bring!
I hope you enjoyed this glimpse into our life!  Now PLEASE go and check out the other photographers this month.  I love this group of photographers!  I am inspired and encouraged daily. AND don't forget to check back next month as we post our images from October.  Only a few more months left in the year…CRAZY!
Please enjoy a look through the rest of the month:-)  You can also see previous weeks HERE