This is another older session, BUT I just couldn't leave it out!  Amber is a dear friend, AND this session was just SO fun!  When Amber asked me to capture her family, I knew she wanted something that capture who they were as a family, and she was NOT Interested in making her kids stand and smile, because really, who wants those pictures in your house? 😉  Amber and her family live in the cutest little neighborhood.  It is just a quick walk to this fantastic park, one which I LOVE shooting at in Fall, but has turned out to be SUCH a great place to capture families in ANY season!  This was a chilly winter day, just after Christmas, and I love the mood it gives these captures!
Amber's style is so fresh and different, I LOVE LOVE that her family was COMFORTABLE!  That is SO important when choosing outfits, you want your family to be comfortable, because honestly it shows in pictures if you are not!  The colors they picked and the time of year were SO perfect for who they are, and for their house where these will be displayed! Back to the session…:-)
We started at this bridge, it's beautiful and old, and the kids LOVE to run on it!  It's a walking bridge, so no worries about safety…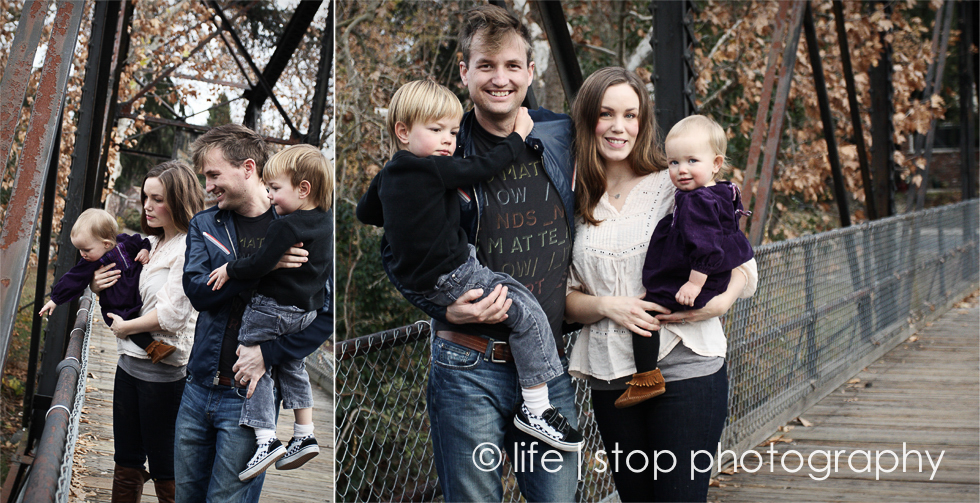 THIS might be my favorite capture:-)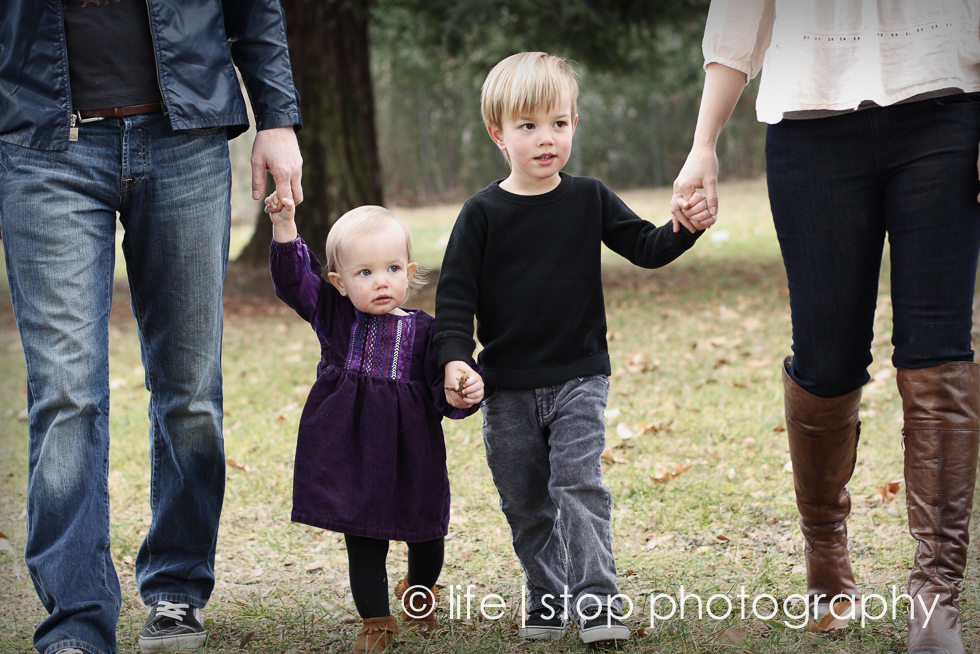 BUT then again, there is something so great in the images where all bets are off and it is JUST about having fun!  One good thing about little rain…there are still plenty of leaves to play in at the end of December!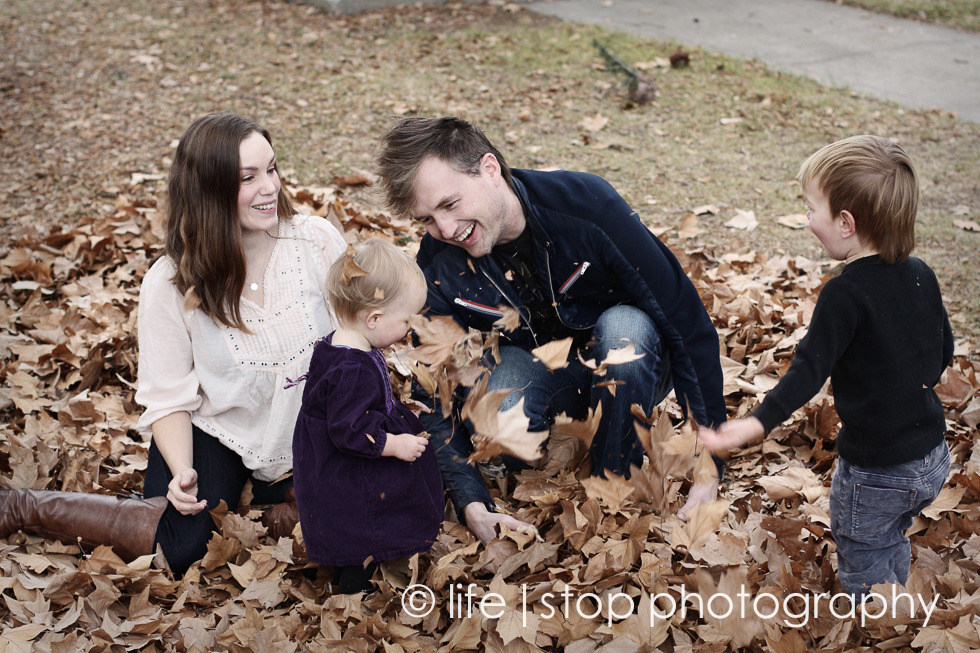 This wall sometimes doesn't work for pictures, but again I think it is perfect with what they are wearing and WHO they are, LOVE this! AND the series below it:-)  I LOVE to include "outtakes" in my session because those might just be your favorites, and I have had PLENTY of clients pick those for their big wall prints, or especially CHRISTMAS CARDS:-)









After the family images, we decided to let the kids play!  I LOVE this part!  It's EVEN more fun and beautiful when the parents join in!  Swings and slides are just part of childhood, parks are where kids get to be kids.  I love the JOY that comes across the littles faces as they place with their parents, I hope the family treasures these images as much as I treasure the opportunity to capture them!







If you have a session with me, I always, always try to include images of the parents.  YOUR FAMILY started with you two, and your love and commitment to each other should be captured, how many pictures do YOU have with your spouse since having kids?  Selfies don't count:-)  I mean real hang on your wall, or put on your desk at work images?  Based on my own life, and client feedback, I am guessing not too many if you even have one…SO that is part of my job with your session, to capture images that show your relationship, and your LOVE.
"Amber, my beautiful friend YOU are stunning, and your husband LOVES You.  YOU two are such a sweet couple, and now you have a sweet family!"



Mama and Babies are always sweet captures:-)



Maybe I should have entitled this post, "How to have a GREAT family session!"  I could have outlined the steps:-)  Mostly it's, 1|Be COMFORTABLE, 2|Have FUN, 3|Let your kids be KIDS, 4|your color SCHEME should reflect your style, and your house:-), 5|Listen to me, it's all going to turn out GREAT, no matter HOW chaotic, and crazy the day and your kids seem, TRUST ME!
Now that you have the tips, what is stopping you?  I am ready, are you?
What's YOUR story? Do you need new family images to tell that story on your walls, or in a book on your coffee table?  Are you looking at your kids and wondering, where the time goes, and how they got so big?  Do you want to celebrate who THEY are RIGHT now?  I would love to tell YOUR FAMILY'S story, and CAPTURE YOUR LIFE!   Send me an EMAIL, and we will grab a coffee and get to know each other!