When your good friend asks you to capture one-year portraits for her sweet boy, how can you say no?  Mr. S has 5 older brothers and sisters, so he is not shy at all:-)  It was so fun to run around and play at the park, all while documenting this sweet milestone for his family.  We started off at a bridge, and meandered around the park for a bit, this session was taken in Fall (I know I am WAY behind) but that is why you see the beautiful fall foliage:-).
Ok, back to Mr. S.  As most One year olds are he is curious, energetic ad ALWAYS moving!  I LOVE this kind of session because it's nearly impossible to pose!  So you get to run around and have fun. And it's good exercise!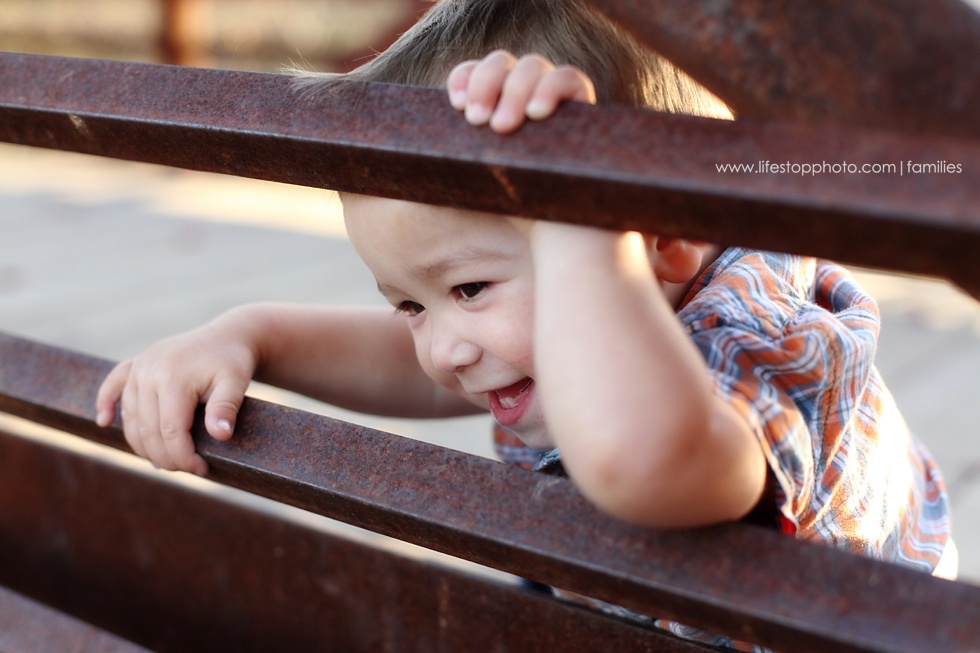 ALWAYS have a ball with kids, ALWAYS.  Most can't resist kicking, chasing, or throwing it, and Mr. S was NO exception!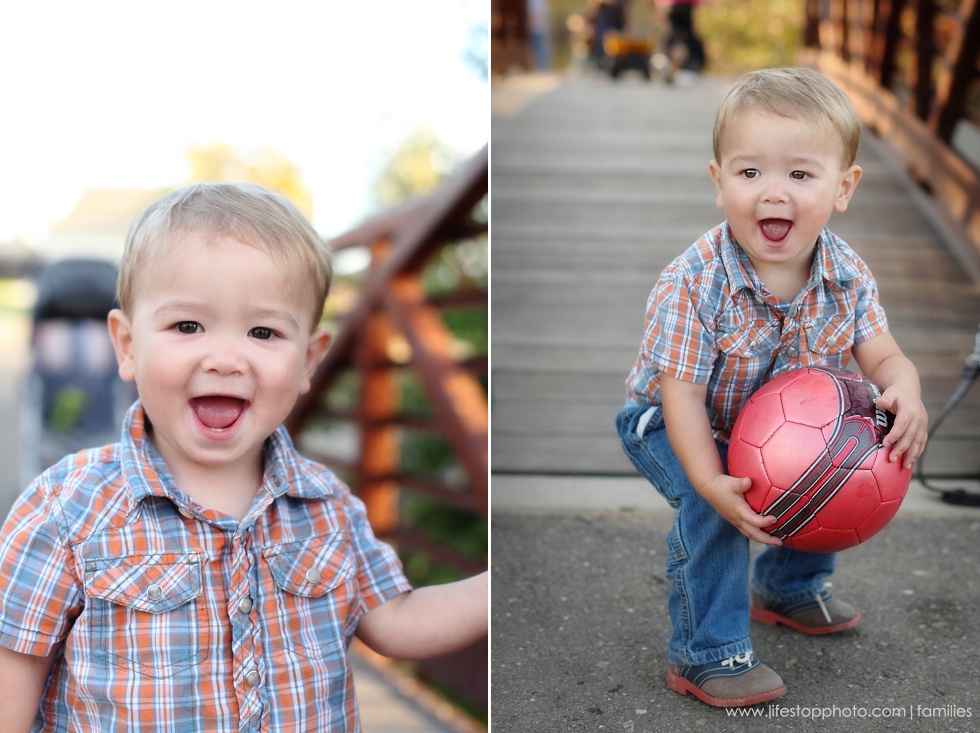 AND books!  Story time, or snack time books are fun!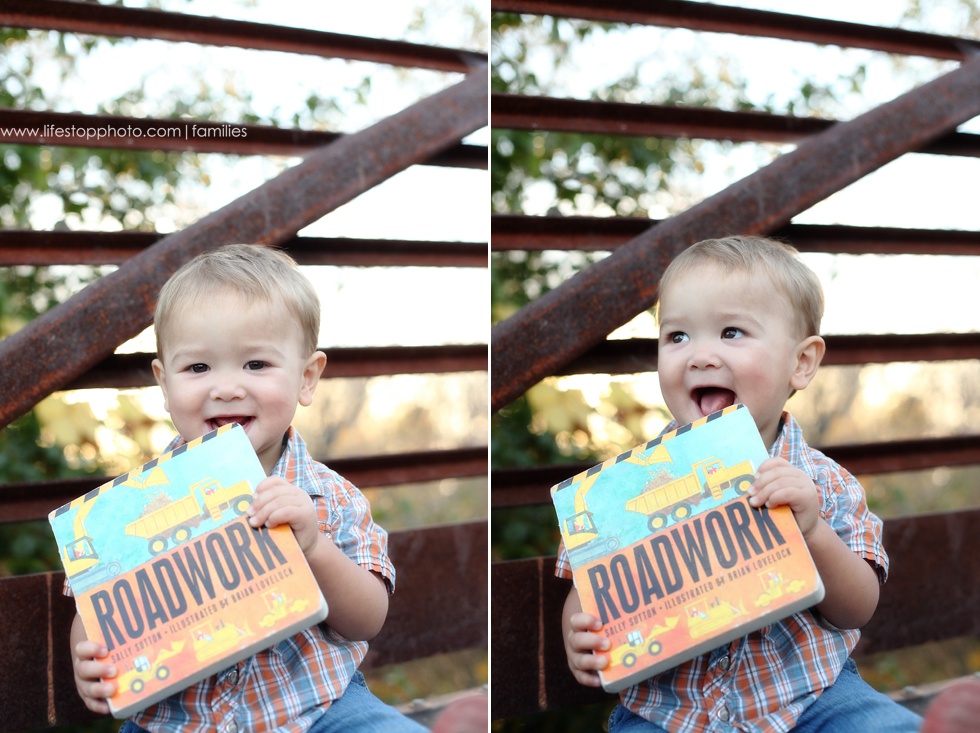 Capture what is happening around you:-)  Including siblings who are along for the ride, OR trying to get away with something while attention is focused on the little one!  Seriously though, Sara, your kids are GORGEOUS! I can't wait to capture your whole family someday!
Grass, leaves and chairs, "might" stop a boy for a moment, but just a moment:-)  Luckily sometimes that is all you need!


The YELLOW in this park is SO gorgeous as it's shining in the setting sun!  I LOVE fall!


OK I might have been mean, maybe I took ONE to many pictures, or MAYBE I took the car keys from him:-(  I thought for sure he was DONE with me! But luckily, mom and siblings were there to quickly distract and change this One-Year olds mind!






And then as the light was waining, and the kids were tired of entertaining, we said goodbye to the first year and HELLO next chapter:-)  Thank you Sara for allowing me in, allowing me to capture your sweet little guy, and help you preserve this moment in time.


What's YOUR story? Do you need new family images to tell that story on your walls, or in a book on your coffee table?  Are you looking at your kids and wondering, where the time goes, and how they got so big?  Do you want to celebrate who THEY are RIGHT now?  I would love to tell YOUR FAMILY'S story, and CAPTURE YOUR LIFE!   Send me an EMAIL, and we will grab a coffee and get to know each other!
-Anna