This week brought packing, shopping, game playing, fighting, and tennis!  I am SO thankful to be part of LIGHTBOX STORIES and be inspired and encouraged by them to continue to tell my story.  Being a family and lifestyle portrait photographer I "sometimes" focus on documenting other people's families through pictures, prints, art, and albums, and neglect to capture the memories of my own family:-)  This year I am trying to make sure that doesn't happen:-)  AND as I keep challenging myself and shooting, I aim to improve my storytelling images so that not only does my family benefit, BUT you do too! It's win-win!  Thanks for looking at the images of my life and reading my story!  As we are getting so close to finishing our house, I find myself forgetting to capture our everyday, sometimes until later in the day:-)  BUT I am doing it!
Don't know what I am talking about?  Check out the FIRST TWENTY-FOUR WEEKS of my 365 project.
You both have had money in your wallets forever.  But you found a gift card, and couldn't wait to use it.  Your brother, he just HAD to spend his money, because if you got something HE should surely get something as well!  You carefully weighed your options, you wanted to spend just a bit over the $5 gift card, realizing that $5 doesn't get you much.  Your brother on the other hand, he wanted to spend ALL he had to get the biggest thing he could.  It was funny to watch you two and your differences as we shopped.  It was a joy to let you pick what you wanted and let you spend your money.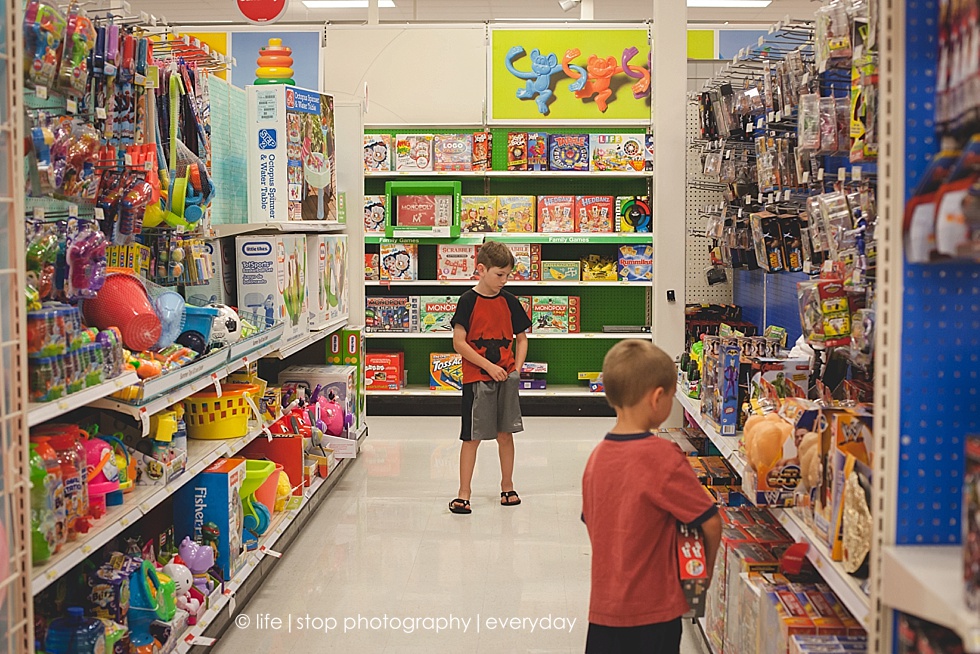 171|365
You get a long very well, but sometimes, you need some intervention.  Games are always a good distraction and this is one of our favorites right now.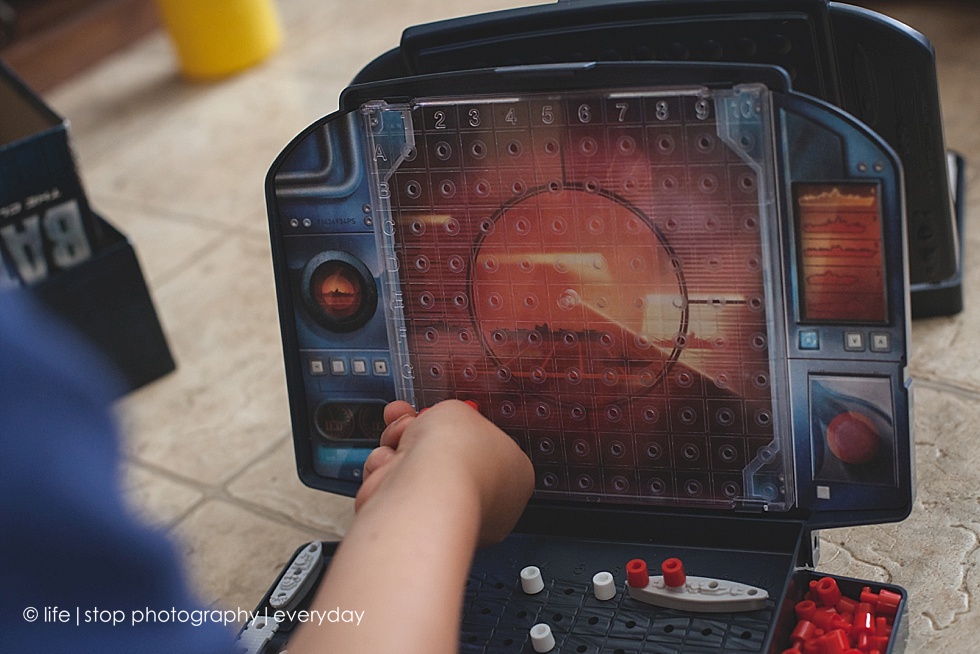 172|365
It was late evening, I didn't want to pick up my camera, but when I saw this I had to.  We will miss the tree cover at our new house…


173|365
It's getting close, a couple more weeks to go and we should be ready to move in!  I am SO excited!


174|365
A local brewery had a paint night, it was close enough to my birthday, so I went with a friend.  It was a fun night:-)  I am not sure my painting is display worthy, but the beer and the food were great AND the company was even better.


175+176|365
These "may" have been taken the same day, but it STILL counts because we have been doing this every morning this week!  This is an awesome camp, and both boys are loving it this year!


Thanks for reading!  Don't forget to check back next week, for JUNES's blog circle!  I can't wait to see all the great images from the LIGHTBOX STORIES PHOTOGRAPHERS !
Like MY STORY and want me to tell yours?  Do you need new family images to tell that story on your walls, or in a book on your coffee table?  Are you looking at your kids and wondering, where the time goes, and how they got so big?  Do you want to celebrate who THEY are RIGHT now?  I would love to tell YOUR FAMILY'S story, and CAPTURE YOUR LIFE!   Send me an EMAIL, and we will grab a coffee and get to know each other!
-Anna